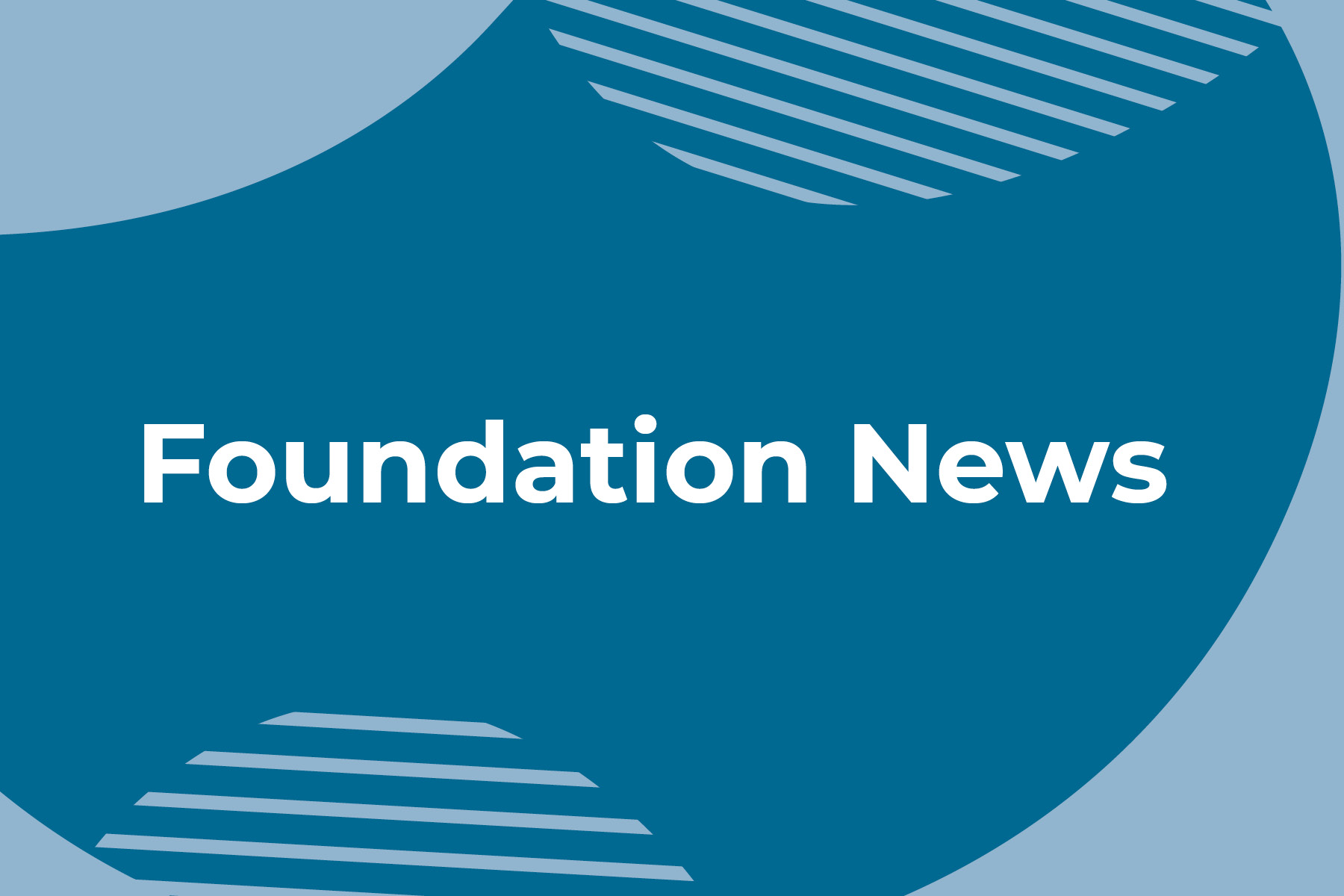 Earth Day made its first appearance on April 22, 1970, the idea of then US Senator from Wisconsin, Gaylord Nelson as a dedicated national day to focus on the environment. Nearly 50 years later, Earth Day is celebrated locally and globally as a day of action to influence both our personal choices and our policy makers for a healthier planet.
This Earth Day, the Petoskey-Harbor Springs Area Community Foundation is taking action. As part of the organization's recent commitment to clean energy as a core strategic initiative, the Community Foundation is pleased to announce a $25,000 grant to Groundwork Center for Resilient Communities. The grant will serve as lead funding for a three-year initiative to establish a clean energy policy specialist in Petoskey. Groundwork is a Traverse City-based nonprofit with a satellite office in Petoskey and an established regional advocate for clean energy.
"We want to keep the clean energy conversation at the forefront in Emmet County," said Sarah Ford, community and donor engagement officer at the Community Foundation. "This initiative is built on more than a year of collaborative work with partners throughout northwest Lower Michigan. Alongside Groundwork, SEEDS, the Michigan Environmental Council and numerous local partners, we are building important infrastructure in our communities for long-term, sustainable clean energy successes."
Ric Evans, Groundwork's clean energy policy specialist, will serve as the primary project coordinator to advance the goals of 100 percent Clean Energy Commitment. Evans joined the Groundwork staff in 2018 and brings over a decade of experience as a solar installer and energy efficiency professional, with much of his work in the Petoskey area.
"I can't tell you how excited I am to be working in my northern backyard with the fine folks of the Petoskey region on their clean energy goals," Evans said recently. "And I've got to give credit to the Petoskey-Harbor Springs Area Community Foundation for their foresight on the importance of clean energy initiatives and supporting the crucial steps of community engagement around these issues.
"Growing up in Traverse City, I have always appreciated this entire region's respect for nature, outdoor recreation, and wanting to have clean water and clean air for tourists and locals alike," Evans added. "So to now have so many communities like Petoskey embracing and working toward setting aggressive clean energy goals and sustainability plans, just makes me really happy."
The Petoskey-Harbor Springs Area Community Foundation has been involved in numerous community conversations centered on clean, renewable energy for the past several years. In 2018, the Community Foundation joined forces with Charlevoix County Community Foundation and Grand Traverse Regional Community Foundation, and together received a $60,000 grant award from C.S. Mott Foundation. In partnership, the three foundations have worked to advance renewable energy conversations and resources in northwest Michigan, including multiple workshops for municipalities and community meetings to bring residents together to envision a renewable energy future for our region.
Further, on the heels of the City of Traverse City's formal commitment in 2018 to using 100 percent renewable energy, Groundwork has identified the City of Petoskey as being poised to become the next Michigan municipality to commit to 100 percent renewable energy.
"Through our long-range planning efforts, the Mayor and City Council have identified transitioning to renewable energy sources as a top priority now and in the near future," said Rob Straebel, Petoskey City Manager.
"We are excited to be partnering with the Petoskey-Harbor Springs Area Community Foundation and the Groundwork Center on efforts to reduce the City's carbon footprint creating a more resilient and sustainable community. This work dovetails nicely with the City's current efforts to increase building energy efficiency ultimately saving taxpayer dollars, and we will continue taking a leadership role to advance clean energy in northern Michigan."
In addition to funding support for Groundwork's local clean energy specialist, the Community Foundation has also funded two projects during its recent spring grant cycle including support for the City of Petoskey to conduct energy audits as well as support for the Leadership Little Traverse's Class of 2019's community service project to install a solar panel array and electric car charging stations at North Central Michigan College in Petoskey.
"The Community Foundation is committed to helping Emmet County communities become regional leaders in clean energy," added Ford. "By investing in these important projects, we will improve the economic, environmental and social sustainability of our region."
Drone image of Petoskey and Little Traverse Bay courtesy Northern Territory Imaging and Design