Legacies At Work
These charitable-minded folks, while no longer with us, continue to have a major impact through the legacies they started as members of the John S. Clark Legacy Society. Gifts from their wills, trusts, or estate plans have created 38 funds which are making an impact in Emmet County, today and well into the future. For good. For ever. For everyone.
Agatha O. Boettger
Roma Walstrom Bolline
John W. Carpenter Jr.
Sally S. and John S. Clark
Catherine G. Curran
Suzanne Felt
Edward J. "Ted" Frey Jr.
Bud Germond
Marjorie E. Green
Bonnie Hess
Mr. and Mrs. Robert D. Horner
Don Hufford
Marilyn M. Icke
David H. Irish
Fred and Joyce Koehler
Dick and Jane Lent
Emer A. Mathias
Marge May
Edward J. Neithercut
Albert and Carol Osborn
Sara Scholl
Dorothy Scott
B.J. Shawn
Ann Smith
Marana Tost
Janice Wegesin
Ann Dow Weinberg
Arla E. Weinert
Hugh Winnell
Elayne Zaiger
---
John Carpenter
FUNDS CREATED:
Carpenter Family Fund (Established: 1996)
GRANTS MADE TO DATE: $55,800
There is no doubt about it, John Carpenter was a character. And to those who really knew him, there was a heart of gold underneath that rough exterior.
In 1991, John established a family foundation named after his parents, which distributed funds to causes close to his heart – youth and international youth needs. By 1996, John made the decision to dissolve his private foundation for the ease of a donor advised fund at the Petoskey-Harbor Springs Area Community Foundation. He established the Carpenter Family Fund. Donor advised funds combine the benefits of a private foundation with the benefits of having the team at our Community Foundation handle all the administrative and grant details.
In 2006 John informed the Community Foundation that he would be leaving a future gift to us through his trust. Before he passed away, John also gave us instructions that the dollars from his estate should go into the Carpenter Family Fund and the fund should become a permanent field of interest fund to support youth in our community.
Because of John's forethought, his giving will continue to serve youth in our community forever through the Carpenter Family Fund. And we promise not to tell anyone what a huge heart he had!
---
Emer (Matt) Mathias
FUNDS CREATED:
Mathias Memorial Fund
Mathias Memorial Fund for Camp Daggett
Mathias Fund for Conservation
Mathias Memorial Fund for Little Traverse Historical Society
Mathias Memorial Scholarship Fund (NCMC)
GRANTS/ALLOCATIONS TO DATE: $91,595
To say Matt Mathias was a wise philanthropist would be an understatement. He knew the value of giving and receiving. Matt was the first person to establish a Charitable Gift Annuity (CGA) with the Petoskey-Harbor Springs Area Community Foundation in 1994. Since then, the Community Foundation has worked with several other generous donors to support their needs and the needs of the community. A CGA is income for life and a future gift to carry on your generous legacy.
Matt was a frugal, retired teacher who led a pretty simple life. He went on to establish 19 additional CGAs with us over the years. When Matt passed away in 2010 all his wonderful annuities went to work to support the organizations and causes he cared about the most.
---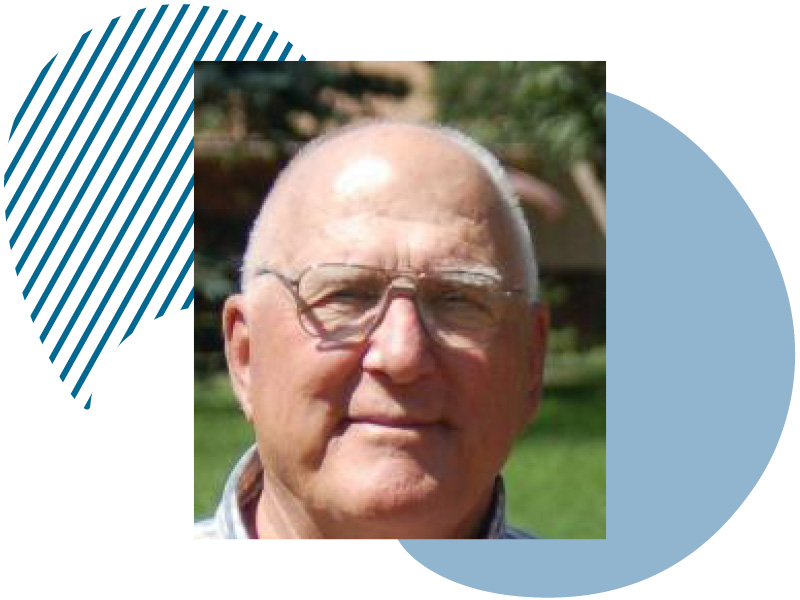 Hugh Winnell
FUNDS CREATED:
Hugh D. Winnell Fund
Hugh D. Winnell Scholarship Fund in Memory of Vera Jean and Marjorie Winnell for Kiwanis
Hugh D. Winnell Scholarship Fund in Memory of Vera Jean and Marjorie Winnell for NCMC
Hugh D. Winnell Scholarship Fund in Memory of Vera Jean and Marjorie Winnell for Petoskey Education Foundation
GRANTS/ALLOCATIONS TO DATE: $10,368
You would be hard pressed to find anyone who knew more about Petoskey than Hugh Winnell. He was a lifelong resident of Petoskey and his stories of his childhood would have made Mark Twain proud.
When Hugh's wife, Marjorie, died in 1997, he wanted to carry out the charitable plan they had started together. "We talked about setting up a fund at the Community Foundation as a way to support the programs we cared about." Hugh said in our 1999 annual report.
Hugh was very savvy when it came to financial planning and taxes. In 1998 he established a Deferred Charitable Gift Annuity with appreciated stock. The gift provided a nice federal tax deduction and moved the asset out of this estate – a considerable tax savings for both Hugh and his heirs. He started receiving his annuity payments when he turned 80 in 2004 and continued to receive them until his death in 2012. And now, the programs he chose will continue to benefit from his generous spirit forever. And that's a pretty good story too.
---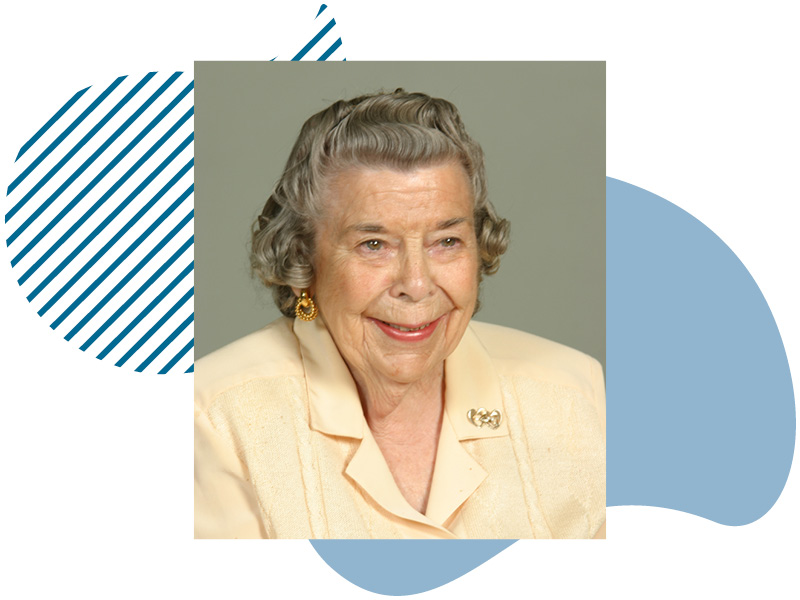 Elayne Zaiger
FUNDS CREATED:
Jack and Elayne Zaiger Family Fund (Established: 1995)
RECENT ANNUAL ALLOCATION: $5,000+
SINCE INCEPTION: $42,485 in unrestricted grant dollars
In 1995, Elayne created an unrestricted endowment fund, the Jack Zaiger Family Fund, and ever since it has generated income used to make a variety of grants throughout Emmet County.
The fund was a way for Elayne to honor her husband, Jack, and to carry on his tradition of being fair and helping others.
A practical woman, Elayne liked the idea of creating an unrestricted fund, "So it will always be able to address current community needs as they change over time." Using appreciated stock, she set up her fund, and each year she faithfully added to it.
Upon her death in 2010, Elayne's estate plans provided for an addition to the fund and the name was changed to include hers. As the fund has grown, so has its potential. Because it is unrestricted, the Jack and Elayne Zaiger Family Fund helps the Community Foundation address the ever changing needs in the community. And that is exactly how Elayne wanted it.