What is YAC?
The Youth Advisory Committee (YAC) involves youth as decision makers and leaders in the community; promotes positive youth development; and involves youth in philanthropy and volunteerism. YAC participants act as advisors to the Fund for Youth and twice per year review grant applications and recommend grant awards to benefit young people and families in Emmet County.
As part of its grantmaking process, the YAC regularly surveys middle- and high-school students in Emmet County to identify youth issues. The Youth Needs Assessment helps identify current needs and inform grantmaking. Summarized below, the 2021 Youth Needs Assessment identified mental health as the top issue.
Thanks to a matching grant from the W.K. Kellogg Foundation in 1994, the Petoskey-Harbor Springs Area Community Foundation was able to establish the $1 million endowed Fund for Youth. Our YAC is made up of students in grades 8-12 from across Emmet County. They are part of a network of more than 1,800 young people serving on 86 youth grantmaking committees around the state. Since YACs began, more than $33 million has been granted to support youth programs across the state of Michigan. Since our own YAC was established in 1994, over $1.8 million has been granted back to our local community for programming that makes youth and families in Emmet County stronger.
How to Join
The Petoskey-Harbor Springs Area Community Foundation invites Emmet County young people to join their Youth Advisory Committee (YAC) annually in February or March. YAC members are representatives of the county's youth and are responsible for addressing youth needs by directing grant dollars to area nonprofit organizations. Members learn a lot about their community, philanthropy, and how to make decisions in a group.
The application period for the 2023-24 school year has now closed. Applications for the following school year will open in early 2024. You can learn more about our application process here.
Youth in Emmet County who have the time and interest to attend monthly meetings from September to May, to read grant applications twice a year, and to make a multi-year commitment should consider applying for YAC membership. New members typically join the committee at the beginning of their eighth, ninth, or tenth grade year and stay on until they graduate from high school.
Questions? Call Jake Myers at 231-348-5820 or email.
---
2023-24 Youth Advisory Committee Members:
(bold indicates Officers)
Lucia Andrews, Petoskey High School
Charlie Baker, Harbor Springs High School
Lizzie Bassett, Harbor Springs High School
Taylor Dickinson, Harbor Springs High School
Ainslee Glass, Petoskey High School
Heidi Harrell, Harbor Springs High School
Grace Hayhurst, Harbor Springs High School
Royce Jacobs, Alanson High School
Quintin Janssens, Petoskey High School
Callie Keiser, Harbor Springs High School
Keira Lamp, Petoskey High School
Devin Marvin, Petoskey High School
Sophia Nicholls, Pellston High School
Brady Olson, Petoskey High School
Julia Retherford, Petoskey Middle School
Nora Riley, Petoskey High School
Avery Sears, Harbor Springs High School
Emmett Sisson, Petoskey High School
Sakura Springborn, Homeschool
Sofia Summers, Harbor Springs High School
Luke Washington, Petoskey High School
YAC in Action
The Youth Advisory Committee meets once per month to discuss best practices in grantmaking, learn about philanthropy in our community, and discuss ways to make a positive impact. This year the YAC is focused on making a deeper connection with our grant partners and has set a goal to make more site visits for grants they've awarded recently.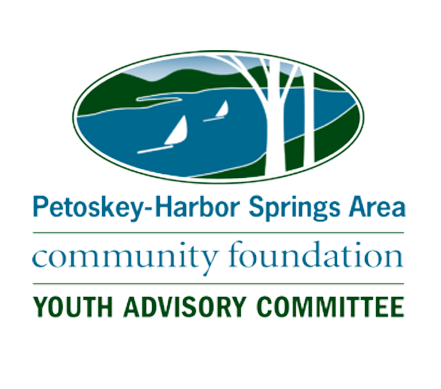 Advisor:
Jake Myers
Community Philanthropy Officer
---