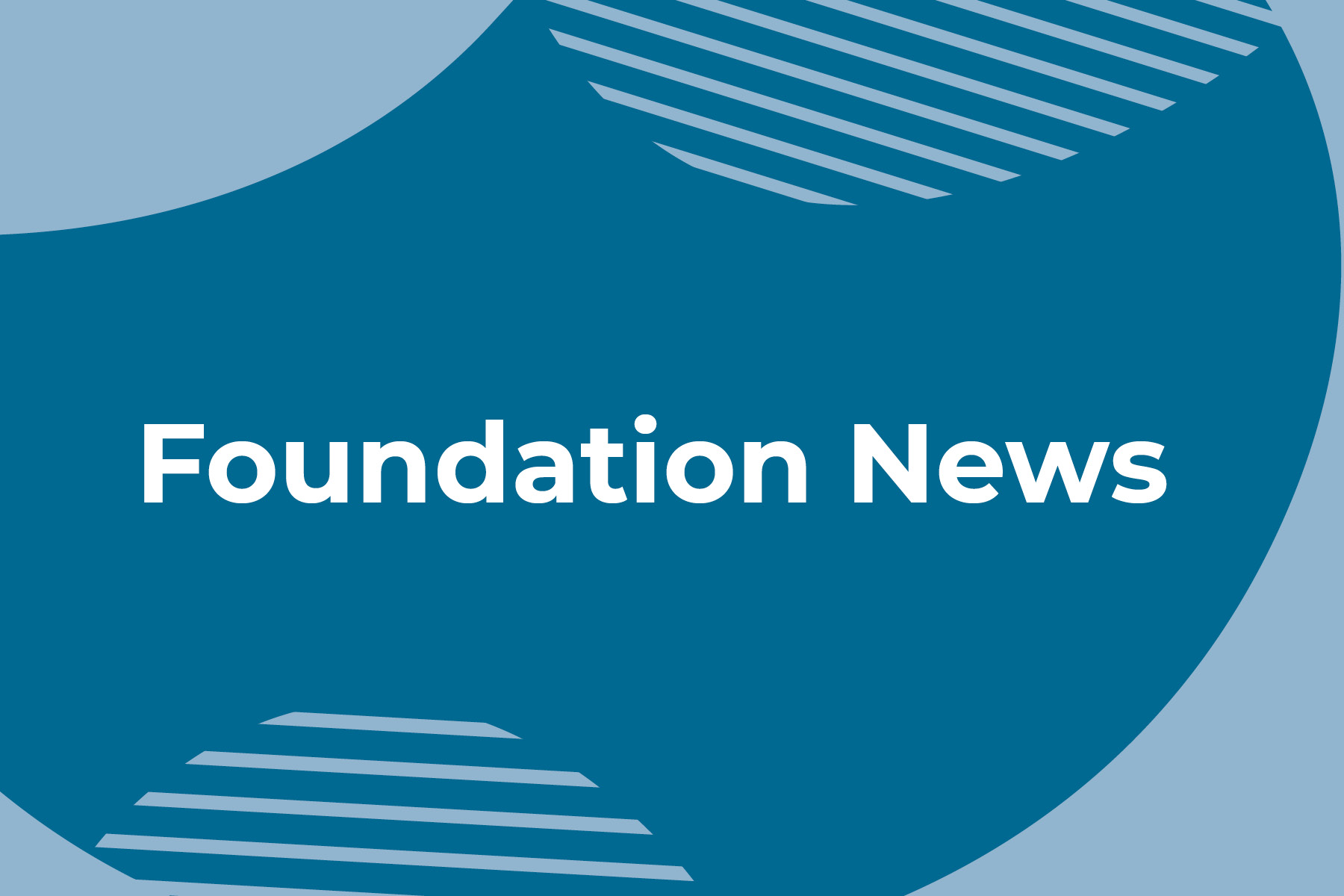 Dave Irish (right) with the late Hi Hall and Maureen Nicholson. Dave succeeded Hi Hall becoming the foundation's second board president in 1997.
Dave and Ann Irish
The Community Foundation lost a founder and a friend this week with the passing of David H. Irish. Dave was on board with the Community Foundation from day one. As one of our founding directors in 1992, Dave shared the far-reaching vision of an organization that would support our community for the long run. Dave served on the foundation's board of directors from 1992 to 2002, the last five years as board president. Dave remained a supporter and champion of the foundation even after his formal role had concluded.
Of the Community Foundation, Dave said in 2011, "We don't compete with other organizations, we support them, and giving is a way to express a love of this community in a tangible and coordinated way that will leave a legacy."
Dave's love for this community is evident all around us. The business he founded on Little Traverse Bay in 1961, Irish Boat Shop now nears its 60th anniversary. His role as one of the founders of Little Traverse Conservancy in 1972 ensured that today, we can all enjoy the preserved public spaces around northern Michigan. Dave Irish leaves a legacy of service whether it was to the sailing world near and far or to his hometown as planning commissioner, councilman, and mayor. Both in sailing and in his other endeavors, Dave was a mentor to many. His competitive spirit paired with his kind and friendly nature made him one of a kind. Dave will be greatly missed by us and by the community he so loved.
To Ann and the entire Irish family and to Dave's friends and colleagues around the globe, we send our heartfelt condolences.