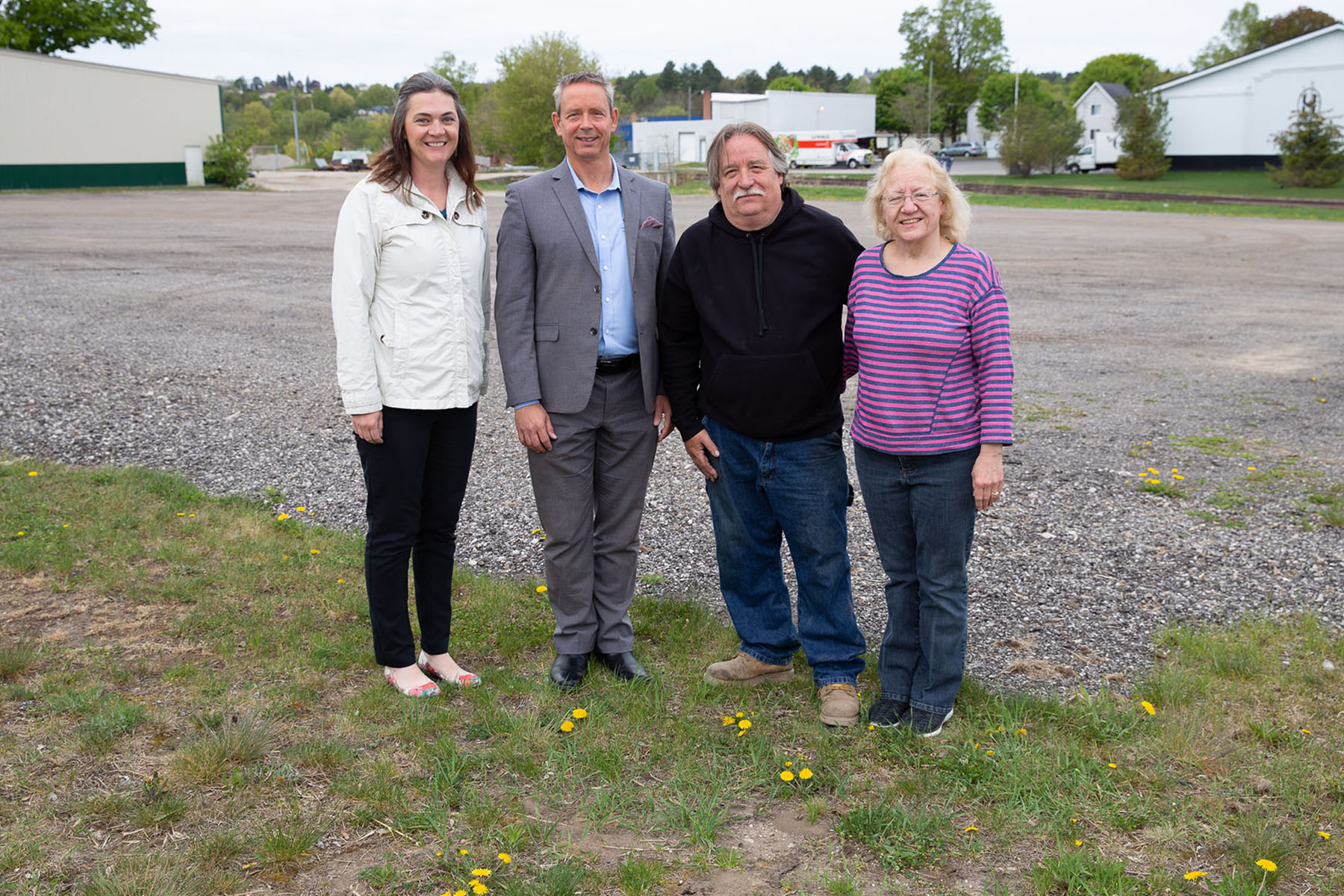 A proposed 60-unit workforce housing development moved another step closer to reality this week as the Petoskey-Harbor Springs Area Community Foundation purchased the Gruler property at 900 Emmet Street in the City of Petoskey, the former site of Hankey Lumber Company.
"We saw an urgent need to secure this property to preserve it for future workforce housing," said David L. Jones, Executive Director of the Community Foundation.
The property had already been identified by the City of Petoskey as a priority site for redevelopment and had an approved plan from local developer G. A. Haan Development called The Lofts at Lumber Square. In July 2021, Haan Development's application for low-income housing tax credits to the Michigan State Housing Development Authority (MSHDA) was unsuccessful, leaving a significant funding gap and some uncertainty about the project's future. Enter the Community Foundation.
In the last ten months, the Community Foundation has worked closely with Haan Development, the Gruler family, and the City of Petoskey to ensure the housing development would move forward. In November 2021, the Community Foundation began a fundraising effort and has successfully raised the money needed to purchase the property and pay for necessary environmental studies and legal fees.
"We recognized that our contribution to this project would be the cost of the land," Jones said. "We want to keep The Lofts at Lumber Square vision alive. Purchasing this property buys us the gift of time as we continue to work closely with Haan Development to secure additional funding and financing for the project. We are working on plans for a third party, specifically a nonprofit partner with experience managing workforce housing, to eventually own and manage the development once completed."
The Lofts at Lumber Square is a proposed 60-unit development made up of one-, two- and three-bedroom units affordable for households making up to $94,000 annually for a family of four.
The purchase, made possible thanks to the support from community donors, will ensure that the property will be preserved for workforce housing. The foundation gratefully recognizes lead gifts from an anonymous donor, the Frey Foundation, the Holder Family Foundation Fund at the Community Foundation, and Dan and Mary Moellering for making the purchase possible. In total, the foundation's Emmet Housing Solutions Fund received almost 190 donations toward the purchase.
In addition, the Community Foundation recognizes property owners Toni and Al Gruler Jr. for working with the various partners to keep the housing project moving ahead.
"Our family has been in business in Petoskey for four generations," said Al Gruler Jr. "This project is really important to us as long-time business owners—we understand the importance of having available and affordable homes for people who live and work here."
In recent years, the Community Foundation recognized workforce housing as one of the primary needs of the community and included housing as a strategic initiative area. The Community Foundation is a core partner of the Little Traverse Bay Housing Partnership.