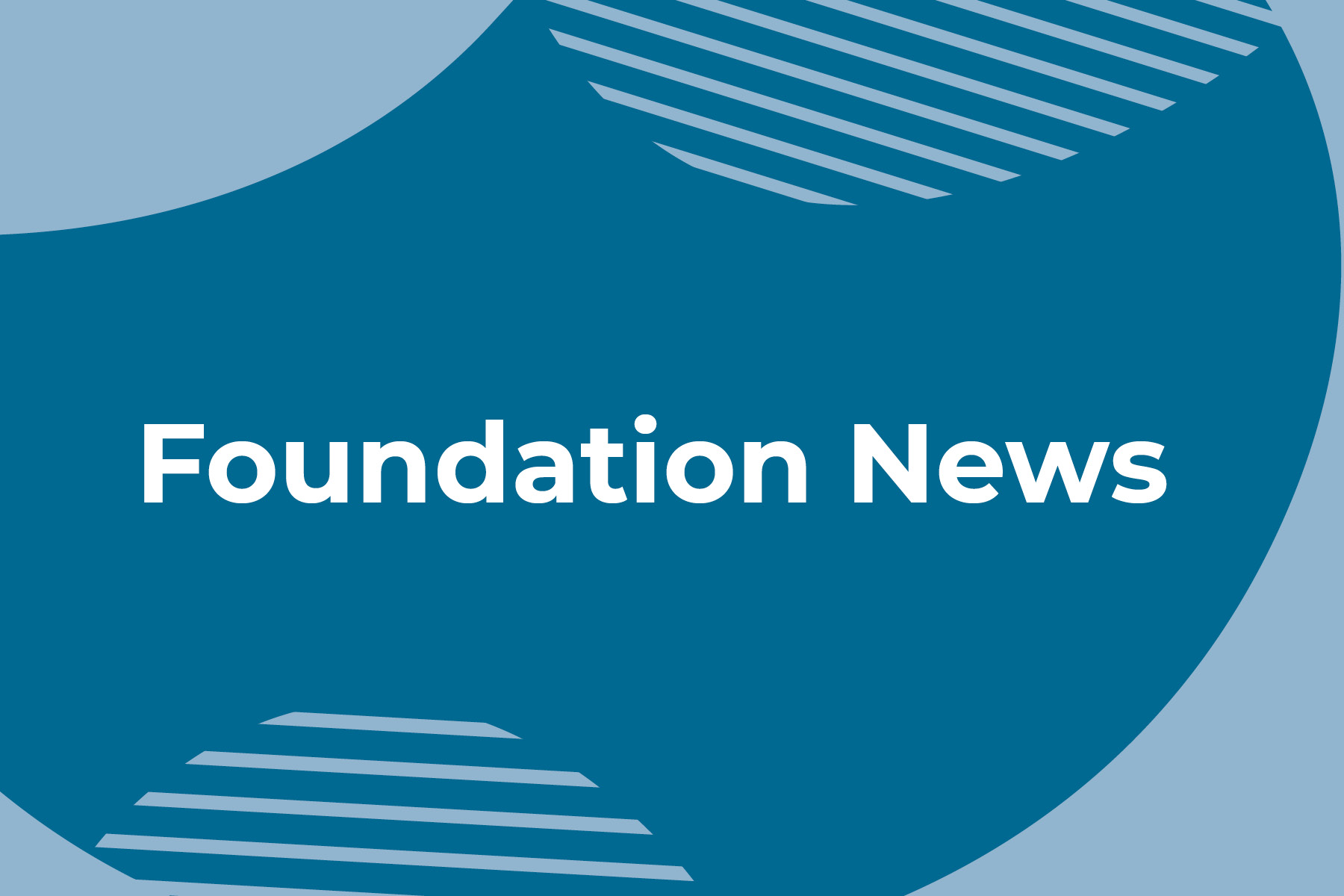 Imagine the opportunity, as a 14-year-old high school student, to be part of something completely new, a chance to participate in and give back to one's community and to make decisions for its future. Jennifer Zeisler had just that chance when, as a freshman at Alanson-Littlefield High School, as it was known in the early 1990s, she received a letter inviting her to an informational meeting.
Maureen Nicholson and Jennifer Zeisler reconnect during our annual meeting celebrating the YAC's 25th anniversary
That invitation led to learning about and joining the just-forming Youth Advisory Committee, also known as the "YAC," of the Petoskey-Harbor Springs Area Community Foundation in the summer of 1994. Zeisler recounted her experience on the inaugural YAC during the Community Foundation's annual meeting, held August 1st at North Central Michigan College. Zeisler reflected on the hard skills she and her fellow teens learned being part of the grantmaking process, but she added that it has been the soft skills of collaboration, compromise, and critical thinking that she puts to use on a daily basis.
"Serving on the YAC, I learned the value of my voice," Zeisler told the audience. "I also learned that with great power comes great responsibility."
Since her time serving on the YAC, Zeisler has made her career in philanthropy, working in government, nonprofit, and higher education. Zeisler is currently a senior program director in career readiness for ECMC Foundation in Los Angeles. She credited her own career path to then foundation director and YAC advisor Maureen Nicholson who said, 'you know, you can make a future of this.'
"The eighteen-year-old me says thank you, Maureen," Zeisler added. "I love this work. I love to help my community in this way."
Joining Zeisler during the program were other YAC alumni including Emerson Meyer (1995-98) who shared a historical look at the Community Foundation's Youth Advisory Committee, which included the following facts:
The YAC was established in August 1994 through a challenge grant from the W.K. Kellogg foundation
The YAC awarded $5,000 in grants its first year; this past year the YAC awarded nearly $90,000
Twenty-seven teens from across Emmet County make up the YAC, part of almost two hundred students who have served during the YAC's twenty-five year history
The Fund for Youth has granted out nearly $1.5 million in the last quarter century AND it has generated nearly $1.5 million in assets as well.
YAC alumni Anna Sumpter and Annie Lesky spoke about their experience on the committee and specifically about a project that brought needed resources to students at Harbor Springs Middle School. The two, who both served on the YAC until graduating from high school in the spring of 2018, credit the YAC for exposing them to community needs and opportunities to give back.
In addition to launching a year-long celebration of the Youth Advisory Committee's 25th anniversary, the Community Foundation also held a brief business meeting including approving minutes from the 2018 annual meeting, electing five incumbent members of the Board of Directors including Jennifer Attie, Steven Boeckman, Robert Charlton, John Damoose and Emily Meyerson. The audience also heard a financial report for the fiscal year ended March 31, 2019 from Community Foundation board treasurer Melissa Nguyen, CPA.
To learn more about our Youth Advisory Committee, click here.